Share This
About Cate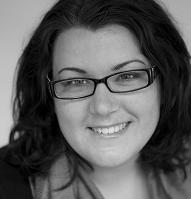 With over a decade's worth of experience in online community management, plus a bachelor's degree in media and computer science, Cate Owen is the social strategist for many of New Zealand's leading media brands, as well as the people who front them.
She has been a digital consultant on campaigns for many high-profile brands, including manufacturers, heath care providers, software companies, banks, and FMCG.
In her spare time, Cate enjoys watching movies, good cocktails, scouring second-hand stores, and writing about herself in the third person.

If you're new here…
This site is a mashup of many of the things I enjoy – arts, culture, memes, film, TV and my day job: Facebook and Twitter.
Here's a brief tour:
I'd love to hear from you – leave me a comment or three.
Want to talk? Get in touch